Mojave macOS and the transition to 64-bit technology
macOS Mojave was released Monday, September 24th and it is amazing. I have been waiting for a very long time for a "dark mode" because I must admit, my eyes need relief since I spend many hours a day on the computer working and gaming.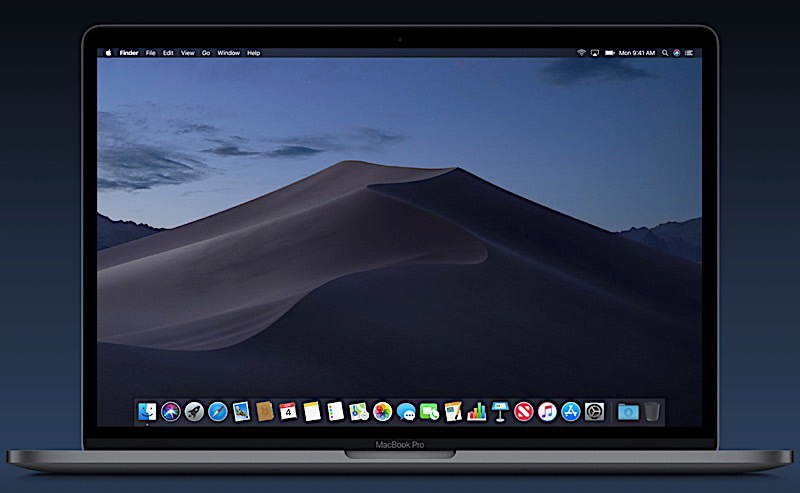 Apple has been encouraging developers to develop 64-bit software since 2017 and it possible that Apple will prohibit 32-bit software from running on macOS as soon as 2019. Starting with High Sierra version 10.13.4, users will be alerted to update said software to a 64-bit version in preparation for compatibility with future macOS. So, if you have a 32-bit version of your favorite software, you might want to consider contacting the software developer and asking if and when they will be providing an update. You can find contact information for your app (when opened) by going to the Menu Bar and clicking on the application name and then "About". In the meantime, you will be able to use your applications but will receive the following alert every 30 days when you open the app.
How do I find out what applications are 32-bit or 64-bit on my Mac?
Go to the Apple Menu and select "About this Mac".
Click the "System Report" button.
From the "System Report" scroll down to "Software" in the left sidebard and then select "Applications".
The right pane is split horizontally into two panes. You can scroll through your applications in the top pane. The bottom pane will contain several fields of information. If the field, "64-bit (Intel)" says "no", the software is a 32-bit version; if "yes, the software is a 64-bit version."
If you have already upgraded to Mojave, scroll down to "Legacy Software" in the left sidebar to see all apps which have not been updated to 64-bit processes.