macOS 13 Ventura Release Date
Apple's newest macOS Ventura is being released on October 24, 2022 along with iOS 16.1 and iPad OS 16. Ventura has many new and expanded features including Stage Manager, Continuity Camera, Handoff expands to Facebook, SharePlay works in Messages, Mail has had a significant upgrade, Shared Tabs in Safari, Live Text, Metal 3 and much more.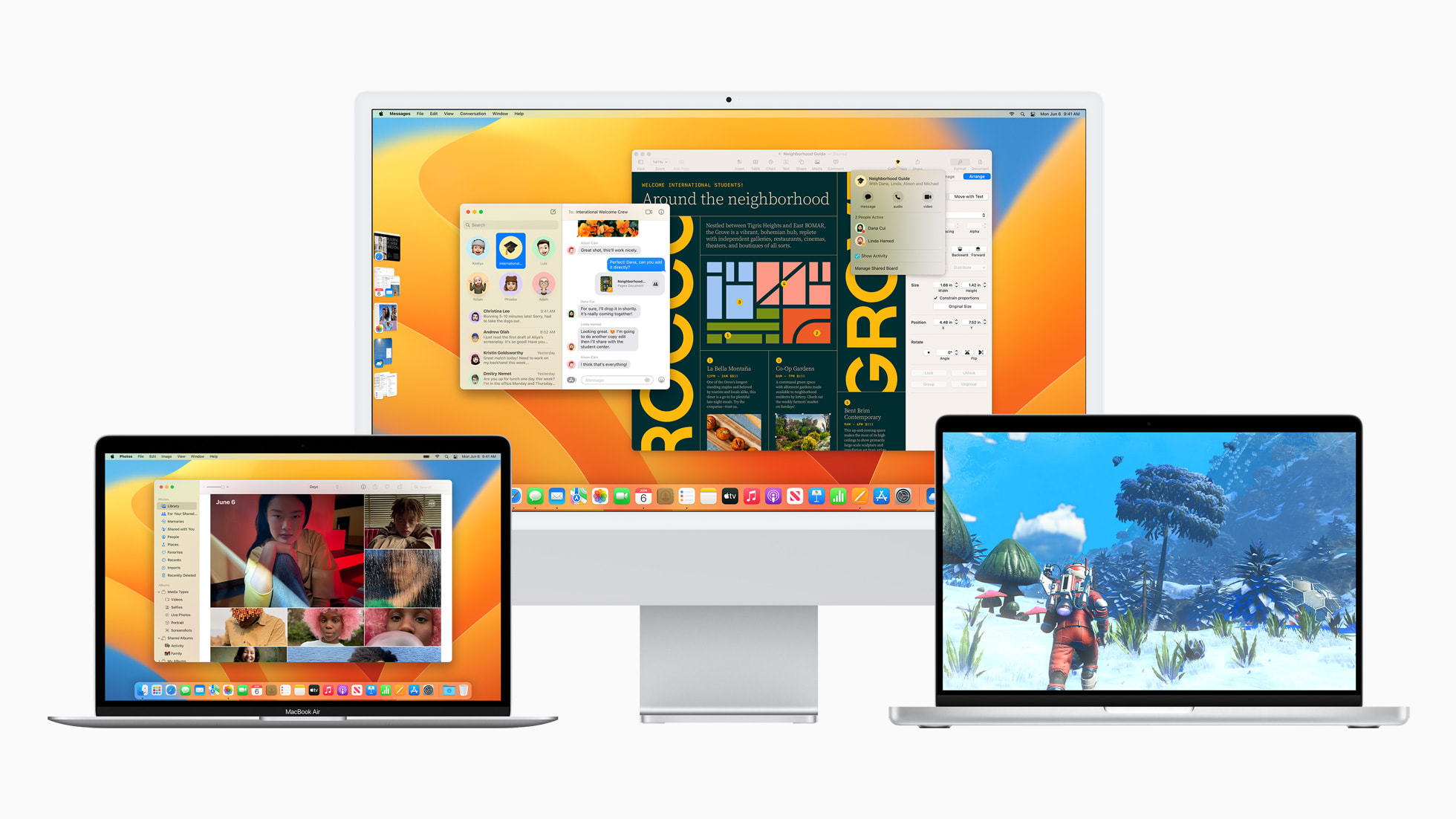 Photo by Apple
Unfortunately, many of the new macOS features will only work on the newer Macs. If you are wondering if your Mac can run macOS Ventura, here is the list of Macs capable of doing so:
MacBook models from 2017 or later
MacBook Air models from 2018 or later
MacBook Pro models from 2017 or later
Mac mini models from 2018 or later
iMac models from 2017 or later
iMac Pro (all models)
Mac Pro models from 2019 or later
Mac Studio (all models)
If you do not see your Mac on the previous list, it means that some Macs previously supported by Monterey (which should be supported for two more years) will not be able to run Ventura. This is how long Apple will support Macs. These models are as follows:

Mac (models from 2015)
MacBook Air (models from 2015 and 2017 models)
MacBook Pro (2015 and 2016 models)
Mac mini (2014 models)
Mac Pro (2013 model: cylinder/trash can)
MacBook (2016 model)
---
macOS Big Sur 11.7
Apple also released macOS Big Sur 11.7 for the purpose of patching security vulnerabilities in the operating system and Safari 16 for both Monterey and Big Sur. There has been no update for Catalina, which may be an indication that Apple will no longer be supporting it.
macOS Catalina
macOS Catalina (macOS 10.15) is here for the Mac; if you are not already aware, this macOS will kill any 32-bits apps you may have installed on your computer. Apple has been working with developers over the past few years to transition from 32-bit to 64-bit hardware and software technology for the Mac.

Mojave macOS and the transition to 64-bit technology
macOS Mojave was released Monday, Sept 24th and it is amazing. I have been waiting for a very long time for a "dark mode" because I must admit, my eyes need relief since I spend many hours a day on the computer working and gaming.

OS X 10 beta: Kodiak - 13 Sep 2000

OS X 10.0.0-4: Cheetah - 24 Mar 2001

OS X 10.1.0-5: Puma - 25 Sep 2001

OS X 10.2.0-8: Jaguar - 24 Aug 2002

OS X 10.3.0-9 Panther (Pinot) - 24 Oct 2003

OS X 10.4.0-3 Tiger (Merlot) - 29 Apr 2005

OS X 10.4.4-11 Tiger (Chardonnay) - 10 Jan 2006

OS X 10.5.0-8 Leopard (Chablis) - 26 Oct 2007

OS X 10.6.0-8 Snow Leopard - 28 Aug 2009

OS X 10.7.0-5 Lion (Barolo) - 20 Jul 2011

OS X 10.8.0-5 Mountain Lion (Zinfandel) - 25 Jul 2012

OS X 10.9.0-5 Mavericks (Cabernet) - 22 Oct 2013

OS X 10.10.0-5: Yosemite (Syrah) - 16 Oct 2014

OS X 10.11.0-6: El Capitan (Gala) - 30 Sep 2015

macOS 10.12.6: Sierra (Fuji) - 20 Sep 2016

macOS 10.13.6: High Sierra (Lobo) - 25 Sep 2017

macOS 10.14.6: Mojave (Liberty) - 24 Sep 2018

macOS 10.15.7: Catalina (Jazz) - 7 Oct 2019

macOS 11.4: Big Sur (10.16) - 12 Nov 2020

macOS 12: Monterey - 25 Oct 2021

macOS 12.6: Monterey - 12 Sept 2022

macOS 13.0.1: Ventura - 09 Nov 2022