Financial institutions and your personal data
If you think your personal data is safe when visiting financial institutions, think again.

According to the German company, eBlocker, which manufactures online privacy tools there are more than 110 third party trackers snooping on visitors each time they visit 10 of the top financial institutions. Banks are likely to use this data (salary and other personal information entered into forms) in customer risk assessments. Since Congress killed a FCC regulation this year regulating internet providers to ask customers for permission before collecting and possibly selling information obtained from their web browsing habits, VPNís (virtual private network) have become increasingly popular. However, once logged into a site, the VPN may mask the IP address, but will still allow the company to track identifiable personal data.

Protect yourself and your data
This infographic shows 8 ways to protect yourself from cybercrime (spam, hacking and ransomeware)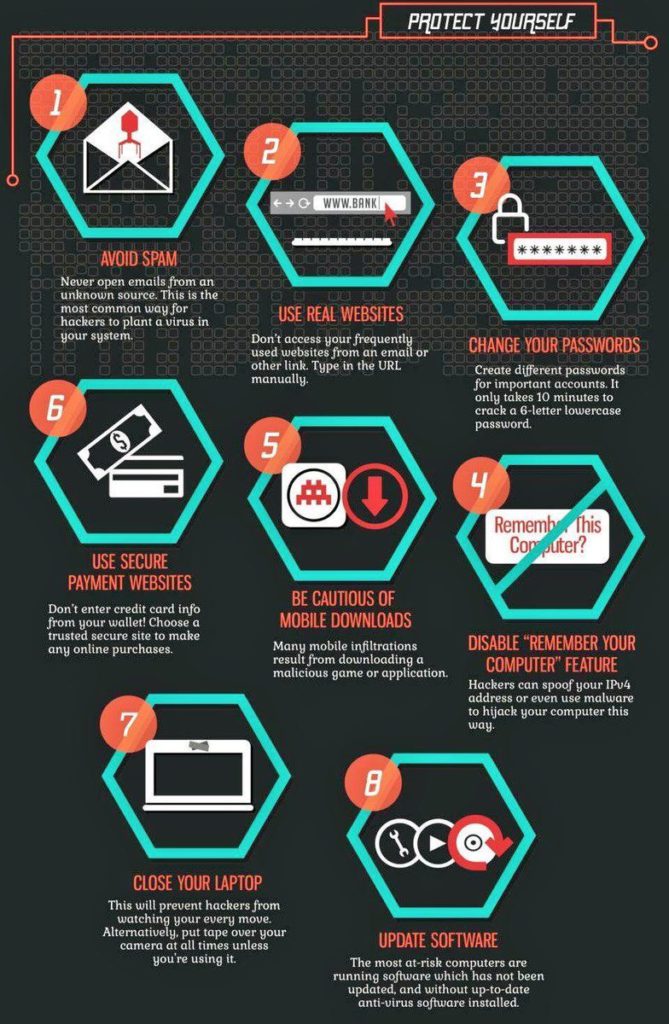 ---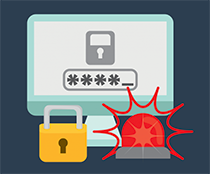 It is estimated over 2 million people still use "123456" for their password. Did you know that? Pixel Privacy has put together a huge guide that rounds up everything you can imagine on account security and put it all into one comprehensive guide, packed full of sources and actionable information.
Read the Comprehensive Guide by Pixel Privacy
The Real Life Risks Of Re Using The Same Passwords