Oct 24, 2022
iOS 16.1 Launching Alongside iPadOS and macOS Ventura
iOS 16.1 will be launched Monday, October 24th with several new features for iPhone users, including iCloud Shared Photo Library, Matter Accessories in Home App and Live Activities support in third-party apps on the App Store, along with several bug fixes.
Apple's newest macOS Ventura is being released on October 24, 2022 along with iOS 16.1 and iPad OS 16.
Read more
Apple Releases Updates for watchOS 9, tvOS 26 and iOS 16
September 15, 2022
Apple released several updated versions of its operating systems for watchOS 9, tvOS 16 and iOS 16 on September 12, 2022. iOS 16 is the most significant in this group; it includes a new iPhone lock screen featuring information at a glance like upcoming calendar events, battery levels, alarms, time zones, activity ring progress, and more; new Messages editing features, undo send, recover recently deleted messages, collaboration invitations and more; passkeys which replace passwords with an easier and safer sign-in method; and, Mail now allowing scheduled send and a remind me feature by selecting a date and time for the email to resurface in your mailbox.
Photo by Apple
Older operating systems will see iOS 15.7, iPadOS 15.7, and Monterey 12.6. The iPad and macOS versions bring security patches until the release of iPadOS 16.1 and macOS Ventura later this fall. The iOS 15.7 for iPhones serves two purposes; to provide security patches for older iPhones, which are unable to run iOS 16 (iPhone 6s, iPhone 7 and the original iPhone SE) and for users who do not wish to upgrade to iOS 16 yet but want security patches.
One of the new features in iOS 16 is the addition of "Security Responses and System Files" found in Settings>Software Update>Automatic Updates. Security Responses and System Files allows Apple to automatically install rapid security responses and system files for iPhone and supported accessories. Some updates require an iPhone restart to complete installation. In addition, some system files will be installed automatically even if the feature is turned off.
Apple also released macOS Big Sur 11.7 for the purpose of patching security vulnerabilities in the operating system and Safari 16 for both Monterey and Big Sur. There has been no update for Catalina, which may be an indication that Apple will no longer be supporting it.
Upcoming articles to follow discussing Messages, Health and many other new iOS 16 features.
Read more
---
Tech News
Meet Noam Bardin, Chief Poster, Founder and CEO of Post
Noam Bardin is the former CEO of Waze. During his time as the CEO of Waze, he launched Waze Ads, drove Monthly Active Users up from 2,000 to 140 million, built up the Waze Global community, and much more. Now he is the CEO of Post which aims to develop a platform where publishers can generate revenue from micropayments where users pay as little as five cents to read individual articles. This would enable users to read the articles of their liking without having to pay subscriptions to each publishing company. The platform also combines a social component enabling anyone to create, share, and engage with the posts.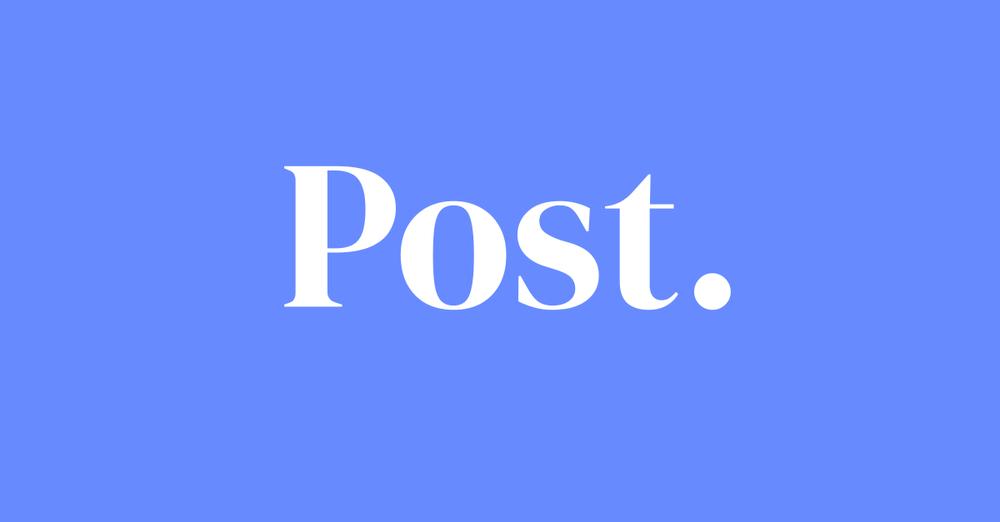 Noam Bardin (@noam ) is the former CEO of Waze. During his time building the app, he grew the community from 2,000 users to 140 Million.

Then in 2021, he left Waze to start a company of his own, @Post.
To hear the full story behind Post News, listen on Apple Podcasts here.
---
Pausing AI Developments Isn't Enough. We Need to Shut it All Down
Yudkowsky is a decision theorist from the U.S. and leads research at the Machine Intelligence Research Institute. He's been working on aligning Artificial General Intelligence since 2001 and is widely regarded as a founder of the field.
An open letter published today calls for "all AI labs to immediately pause for at least 6 months the training of AI systems more powerful than GPT-4."
Read More: AI Labs Urged to Pump the Brakes in Open Letter
This 6-month moratorium would be better than no moratorium. I have respect for everyone who stepped up and signed it. It's an improvement on the margin.
I refrained from signing because I think the letter is understating the seriousness of the situation and asking for too little to solve it.
The key issue is not "human-competitive" intelligence (as the open letter puts it); it's what happens after AI gets to smarter-than-human intelligence. Key thresholds there may not be obvious, we definitely can't calculate in advance what happens when, and it currently seems imaginable that a research lab would cross critical lines without noticing.
---
Links
Apple Trade In:

Turn the device you have into the one you want

.

It's easy to trade in your eligible device for credit toward your next purchase, or get an Apple Gift Card you can use anytime.Footnote 1 If your device isn't eligible for credit, we'll recycle it for free. No matter the model or condition, we can turn it into something good for you and good for the planet.

There have been 33 iPads released by Apple since the first iPad device was announced and unveiled on January 27, 2010, by Steve Jobs at an Apple press event. On April 3, 2010, the Wi-Fi variant of the device was released in the USA, followed by the release of the "Wi-Fi + 3G" variant on April 30.

Complete list of iPads, release year and current iOS/iPadOs version

can be found

here

.

This list contains the official name, generation, screen size, CPU, release date, latest iOS/iPadOS version and status
Meet Dreamhost
Web Hosting with Purpose
We make sure your website is fast, secure & always up - so your visitors & search engines trust you. Guaranteed.